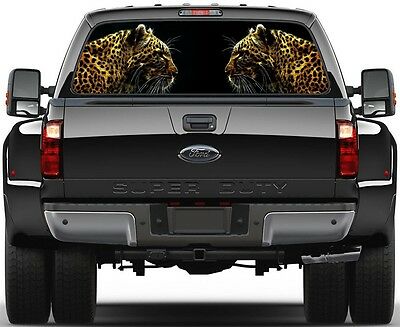 To check
out our selection of back window graphics please go to:
For custom orders please contact us at [email protected]
We have many different auto
window film decals available on our site. If you are interested in a
custom auto window film decal just contact us and we will be more than happy to provide you with what you are
looking to purchase.  You can also create custom decals on our website Custom Online Signs.
TIP…To locate decals
quickly, Use the SEARCH WINDOW on the top left corner of the website!


DESIGN AUTO WINDOW FILM DECALS at Custom Online Signs
When it comes to Auto window film decals, the
most common choice of material is vinyl. However, the qualities and characteristics of the vinyl used in the
project may vary widely depending on the way a project is designed or used. Currently, there are three major
types of vinyl used by people for window graphics. These are as mentioned below:
Perforated vinyl
Solid vinyl banners
Solid vinyl displays
Solid vinyl displays decals
Adhesive vinyl decals
There are several uses of vinyl in Auto window film
vinyls. These days, perforated vinyl is becoming popular when it comes to automotive window
graphics. This is widely utilized with vehicle wraps in order to create a seamless image that covers the whole
surface of a vehicle. Perforated vinyl is a type of vinyl mesh that works on the human eye in order to fill in
the gaps from the outside. The eye actually fills in the gaps in order to come up with an image. However, from
the inside, the eye creates a full representation of the outside.
Usually, solid vinyl banners or displays are hung in windows
in order to endorse promotions of certain special events. One of the main advantages of vinyl banners is that
they can be easily reused. These can even be printed in a cheap and quick manner. You can install these banners
in a matter of few minutes and also remove it with the help of a professional.
The third and the major type of vinyl widely used in
Auto window film sticker is adhesive vinyl decals. In most cases, vinyl decals may even come in
the form of text or simple graphics that can act as signage. Most people who want to install vinyl decals in the
window will contact a professional installation expert. This ensures the even and accurate formatted
installation of the graphics.
If you are looking for the best type of truck window
film decals, go for vinyl ones. These are durable and provide your automobile an enhanced look.
Vinyl window graphics are the best choice to make an auto's body work more attractive.
There are two types of vinyl graphics that you can use for
your car. The first is the calendared vinyl. It provides a great sheen to the body of the car and works
beautifully on the body of your vehicle. However, the major draw back is that it does not bind too well on the
glass of the vehicle. The second type of vinyl is known as the perforated cast vinyl graphics. It is a great
option to use on the windows of the car. Since it is perforated in nature, the insides of your car will not
resemble an oven during hot weather. You may even be able to see through the graphics.
Most people go for vinyl graphics on their car because they
provide an artistic touch.
The process of installing vinyl window graphics may seem to be
really complicated but with the help of a professional the work will be easy.
No products were found matching your selection.